Traffic Information and Control Centre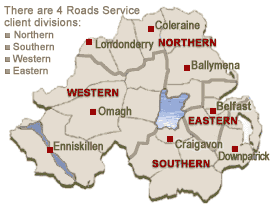 The Department for Infrastructure (DfI) has responsibility for the planning, design, construction and maintenance of all roads in Northern Ireland together with the implementation of transportation measures in support of the Department's sustainable policy and is responsible for approximately 25,000km of all classes of road, including approximately 110km of motorway.
The Traffic Information and Control Centre (TICC) is located in Belfast and is responsible for:
The procurement, design, installation and maintenance of traffic signals and controlled pedestrian crossings.
Strategic control of traffic on both the urban and motorway networks through the UTMC (Urban Traffic Management and Control) compliant systems for Urban Traffic Control (UTC) and Managed Motorways.
Monitoring of urban and motorway traffic flows by a network of closed circuit television (CCTV) cameras.
Providing traffic and travel information.